When planning a holiday abroad, you do not need to look far. India's neighbouring countries should be your starting point. Consider Sri Lanka, for example – a teardrop-shaped island with an astounding variety in landscape. If you are asking "Where is Sri Lanka located?", this article will tell you all about it.
The first question often leads to many others such as 'Is Sri Lanka a part of India?', 'Is Sri Lanka a Hindu country', and likewise. You will find your answers to most of the questions as you read on. It is through our inquisitiveness that we learn more about a nation.
Is Sri Lanka a Part of India?
Ancient mythology and disinterest in geography has quite a few travellers wondering whether Sri Lanka is also another island that belongs to India, like Lakshadweep or the Andaman and Nicobar Islands which are not a part of mainland India. However, Sri Lanka is an independent nation.
Is Sri Lanka a Hindu Country?
This South Asian country does not have a state religion. However, a majority of the population is Buddhist. Sri Lanka's history & culture has a few things in common with India. This country finds mention in the Hindu mythological account of Ramayana.
However, only 12.6% of the local population follows Hinduism. A whopping 70.2% of Sri Lankans follow Buddhism. Other religions such as Islam and Christianity have marginal presence. Yet, there are 9.7% Muslims and 6.1% Christians here.
Where is Sri Lanka Situated?
Sri Lanka is located just to the south of India and is part of the Indian Subcontinent. Also known as the 'teardrop of India', this South Asian island nation is a democracy, which means that its head of state is elected by the people.
Sitting in the Indian Ocean, this country is located 79.8 degrees to the east of the prime meridian and roughly 6.9 degrees to the north of the equator, keeping it in the northern hemisphere. The economy here is driven by socialism rather than capitalism, even though that distinction is slowly fading now.
Being almost along the same longitude as India, Sri Lanka follows the SLST (Sri Lankan Meridian Time) timezone at UTC + 5:30, which is the same as India. After the recent ousting of the former Sri Lankan President due to the historical economic crisis, the country is a unitary semi-presidential republic.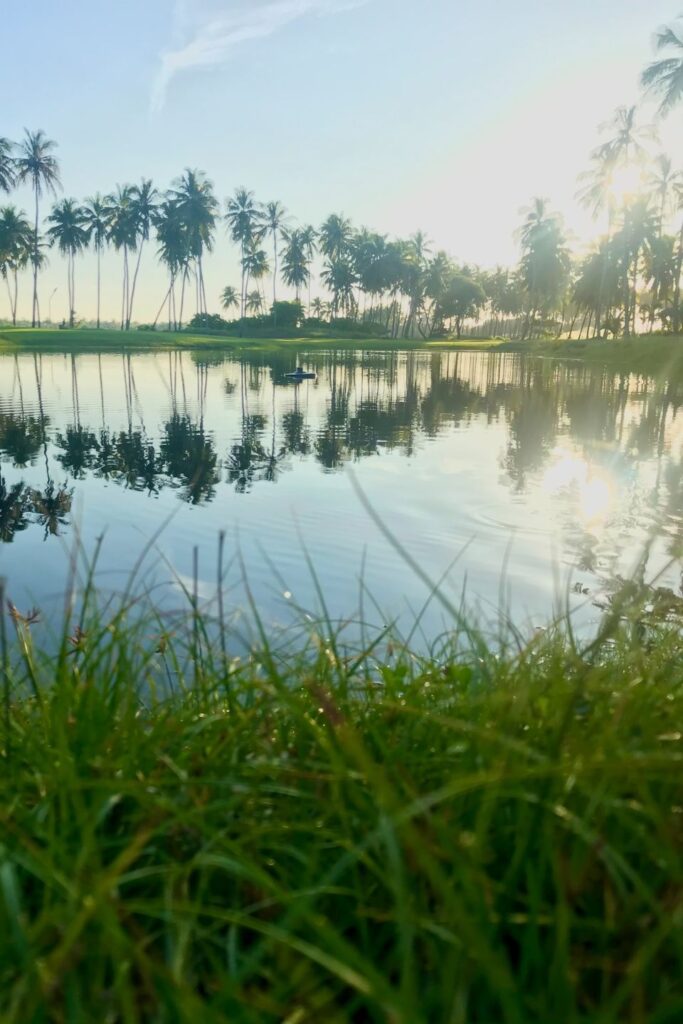 Sri Lanka Map from India
The total distance from India to Sri Lanka is about 54.8 kilometers. The Palk Strait separates these two nations, being at least 9 meters deep. The average distance of most Indian cities is about 2,000 km from Colombo – the capital of Sri Lanka. The sea route is just 18 nautical miles long though!
How to Reach Sri Lanka from India
Flights and cruises are the only reasonable ways to travel from India to Sri Lanka as there is no road or bridge that connects the two countries. According to ancient Hindu accounts of Ramayana, a floating bridge of boulders was once functional. However, that is not a real option today.
There are 5 international airports in Sri Lanka that let you take the aerial route from different Indian cities to this island. Bandaranaike International Airport is the busiest one though, located in the capital.
Non-stop flights are available from plenty of cities in India, including New Delhi – the capital of India, Mumbai, Kochi, Bengaluru, Chennai, Madurai, Thiruchirappally, Thiruvananthapuram and Hyderabad. The shortest ones only take an hour.
Airlines that connect the two countries are IndiGo, Air India, Vistara, SpiceJet and SriLankan – the national carrier of Sri Lanka. The cheapest flights begin at INR 5,000 for a one-way ticket on economy class.
Apart from flights, you can also look at a limited-time cruise which sails from Chennai to Colombo. The 3-days-2-nights cruise is run by Cordelia Cruises and the tickets begin at INR 8,850 for a twin-sharing interior cabin per person.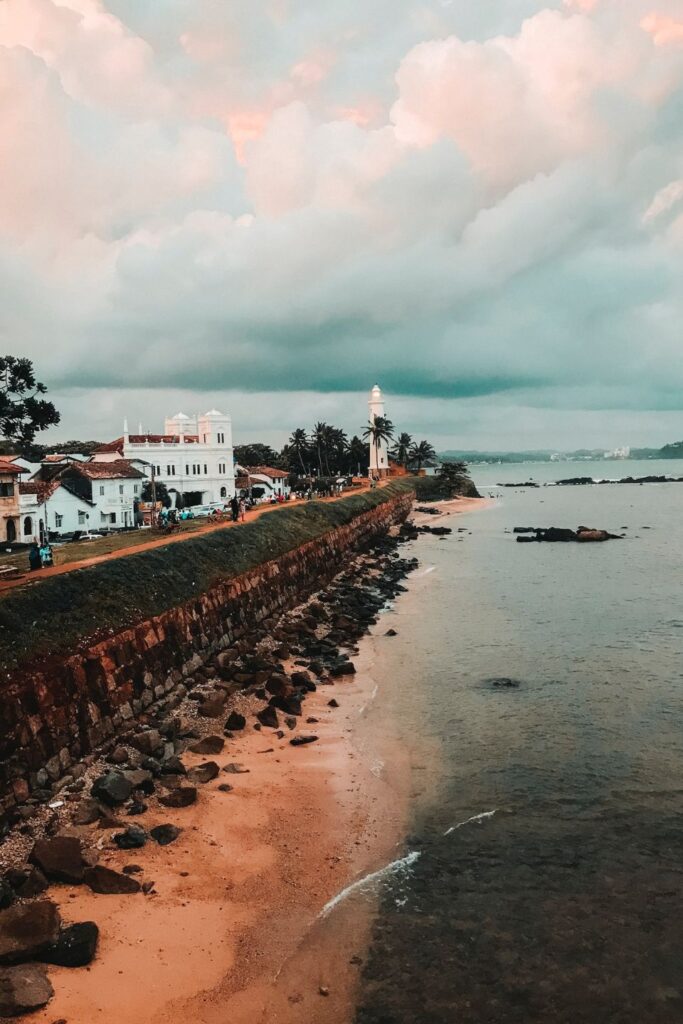 The Best Time to Visit Sri Lanka from India
Depending on where you wish to go in Sri Lanka, the best months differ. If it is the East Coast, May to October see the best weather. On the other hand, Sri Lanka's weather is more pleasant from December to April if you are planning to see the Hill Country, the South, the 'Cultural Triangle' and the West.
Temperatures hover between 22 degrees Celsius and 32 degrees Celsius around the country on an average. It rains from May through September, remaining humid overall. The shoulder season of April, September and October is a good time to travel if you wish to get the best rates on hotels and score on the weather front too.
Is Sri Lanka Good for Honeymoon?
Sri Lanka is a good choice for honeymooners, this island is a box full of surprises. There are beaches, gardens, tea and coffee plantations, gentle rolling hills, lush forests and gurgling streams to enchant lovers.
Sri Lanka honeymoon packages from India can help you discover the best of this offbeat romantic destination. Being an inexpensive holiday spot, this country will not even burn a hole in your pocket. If you are looking for a luxurious getaway, you can still find high-end hillside resorts and opulent forest lodges inside national parks.
Even the local fare is full of variety and spice. Whether it is the pungent jackfruit curries or the soft iddiyappams, the mildly sweet wattalappan or the fresh seafood that you eat, your taste buds will rejoice.
Shopping enthusiasts will be delighted to know that most of the production of finished fabric goods around the world are made in Sri Lanka. Hunt for the latest styles at quaint boutiques and fill up your wardrobe with elegance and class.
---
Being a neighbor, if we still ask, 'Where is Sri Lanka located?', we are only left with one option to find out. And, that is to visit this island nation! Book your flights and immerse yourself into Ceylonese culture as you sip on local teas and look out to meadows and lakes from your holiday cottage.